What's more, we do it right!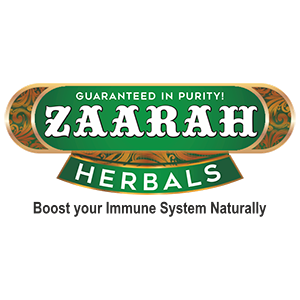 You can trust us because your satisfaction and well-being are our top priorities.
See what our customers
have to say!
Explore the feedback from our valued customers and discover why their experiences speak volumes about our quality and service. Hear directly from those who've chosen us.

"I've been using Zaarah Herbals Rejuvenating Face Serum for a few weeks now, and I can't believe the difference it's made in my skin. My complexion looks brighter, and my skin feels incredibly soft. This serum is like a little bottle of magic. I highly recommend it!"

"Zaarah Herbals Turmeric Face Mask has become my go-to for a weekly skin pampering session. It leaves my skin feeling clean, refreshed, and visibly brighter. The combination of turmeric and other herbal ingredients makes my skin look and feel amazing. I can't get enough of this mask!"

Lyn Mrs.

/ Copy Writer at Lift

"Zaarah Herbals Face Packs is a staple in my skincare routine. It's incredibly soothing and has worked wonders for my sunburns and minor skin irritations. It's pure and natural, and I love the way it leaves my skin feeling refreshed and hydrated. A definite must-have!"

"I've struggled with thin hair for years, but Zaarah Herbals Hair Growth Oil has been a game-changer. Not only does it smell fantastic, but it's also helped my hair grow thicker and healthier. I love that it's all-natural, too. This product is a must-try for anyone looking to improve their hair quality."
Why Should you Choose Herbal Supplements?
Reduces Risk of Side Effects
People who are allergic to certain components present in prescription drugs can use herbal supplements. Herbs have lower risk of side effects, even if you take them for a longer duration. You will be able to enjoy all the benefits and improve your overall wellness.
Cost Effective
Affordability is one of the major advantages of taking herbal supplements. They are available without any prescription and are pocket-friendly and inexpensive.
Symptomatic Relief
With herbal supplements, you will be able to boost your immunity without going through any side effects. These are more effective in getting symptomatic relief, especially when you are fighting off allergies.
Readily Available
Since you don't need a prescription to get herbal supplements, they are available as the usual, over-the-counter medications. There are some herbal supplements that are more readily available than the others. These are the ones that boost your immunity and help treat cold, flu, cough, pain, inflammation, etc. Ready to buy in bulk & save up to 30%?
Packed and Shipped Same Day